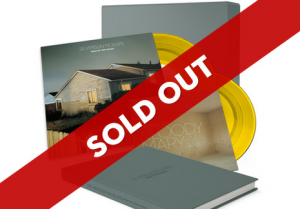 There is a simple principle at work behind the thousands of musicians successfully crowdfunding their own album releases on Kickstarter and IndieGoGo each year. Different bands have different value to different listeners. This has always been true, but the physical media of the old music industry forced us into a relatively one-size-fits-all album format. In retrospect, the standard of twelve or so songs making an album was just an economic and technological compromise.
I believe physical media is in the early throes of a new renaissance in the music industry. With listeners becoming more and more accepting of music as a utility one is billed for monthly, there is a developing thirst for the tangible. But we have to expand our definition of "physical media" beyond mere sonic product, or music-bearing media. Gone are the cheap discs, cassettes and other wastes of space, and in their place are artfully crafted original books, movies, artwork, apparel and all manner of novelty to compliment and even enhance the music.
As is the norm with modern-day video game releases, bands are now releasing albums in tiered collectors' editions. The upper-tier packages usually feature vinyl and some sort of premium perk, for example Silversun Pickups' sold-out "Ultimate Collector's Edition" with a hardcover book to go along with their new album Neck of the Woods. It's nothing entirely new, pioneering bands have been doing this for a long time. But I do believe it could become de facto standard in independent releases for a good deal of time to come, particularly in independent music.