Zac is in Washington, DC attending the Future of Music Summit and liveblogging the whole thing over on Songhack.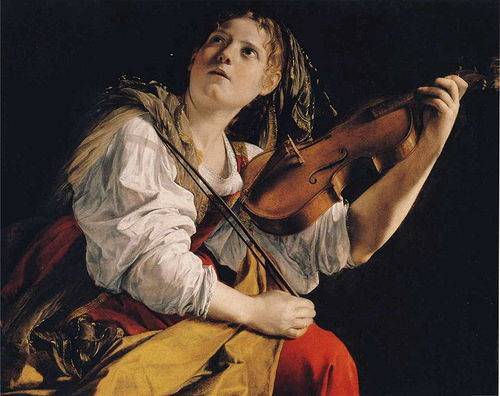 Thanks to the hundreds of readers who made yesterday the most-visited day for my blog yet! And a big thanks to QuestionCopyright.org for their kind words about the article everyone was reading. If you haven't checked out their site, it's great.
As you can imagine I've been getting a lot of feedback, both positive and negative. I'd like to respond to a F.A.Q. that boils down to something Upton Sinclair said: "It is difficult to get a man to understand something when his salary depends upon his not understanding it." (thanks to Aaron Wolf for the quote).
In other words, if I'm a musician that acknowledges free or near-free music as an inevitability, and I'm watching my income depreciate thanks to this effect, what the hell am I supposed to do? Isn't it impossible to make a living as a musician if one's music is available for free?
It's an issue that Free Culture advocates should be acutely sensitive to. In fact, I believe most of the negative feedback I've received stems from the frustration of artists who don't know how to approach this new business of free music.
First, I need to dispel this myth that musicians are getting paid by the people consuming their music. In fact, it is the labels, publishers and performing rights organizations that get paid and then distribute money to musicians. Along the way, that money is subject to all manner of recoupment, administrative fees and questionable distribution formulas that favor corporate-backed music enterprises. So forget about this idea that when you buy music, the musician is making money. Too often, musicians making money is the exception to the rule.
Second, I need to dispel another myth — that when musicians make money, it's because their music is good, or at least popular. It's certainly much harder to make money off of bad music, though a casual glance at the Billboard top 100 shows it can be done if you throw enough money at the problem.
But creating music people enjoy is only a small part of the business of success as a musician. It's the musician's business team that often determines how lucrative and sustainable the artist's career is. You may be surprised to compare two artists with the same amount of album downloads and see that one is broke while the other is buying an iced-out watch. A good or bad manager or lawyer is all it takes to make the difference there.
So, now that we understand musicians make money when they have a successful business team that knows how to play the game of squeezing money from labels, publishers and performing rights organizations, we are more qualified to answer the question, "How are musicians supposed to make money in a free culture?"
As you can see, it's the musician's business partners that first must answer this question. And no matter how well they understand the potential answers, it may be moot if the labels, publishers and performing rights organizations continue in vein to put off changing their old business models to new ones that embrace technology. I probably don't have to tell you that this is exactly what's happening to a large extent.
While efforts drag on to reform mechanical licensing and manage the complex micropayment chaos threatening the industry's ability to compensate anyone fairly, the truth is none of the musician-industry intermediates are going to be making graceful paradigm shifts into a free or near-free music model anytime soon.
Therefore, the onus is on us, the musicians, to work with our business teams in ways that obviate the need for old methods of making money.
In fact this is exactly what's happening. Steve "Renman" Rennie, manager of the uber-successful band Incubus, has publicly stated that record labels no longer have much to offer a profitable act. The list of bands foregoing labels is huge — keep in mind that it's not the musicians saying, "we're fed up with the old way of doing things" but the business team themselves. When the lawyers, wheelers and dealers that have to keep the money coming in are telling the labels they suck, we ought to take note.
Self-publishing is reaching new heights as well, with the ability to license music through any number of democratizing Internet services that aggregate independent music for paying licensees. And while the performing artist organizations (ASCAP, BMI, SESAC and SoundExchange here in the U.S.) continue to try to adapt to the changing landscape, musicians and businesspeople alike are starting to question their efficacy in helping small music businesses make money, noticing how much of the spoils are concentrated among wealthily, powerful industry incumbents.
The question is "How do musicians make money in a Free Culture?" and by now you've seen they can't rely on record labels, publishing companies or performing rights organizations like they used to.
You've also seen this is a question that musicians aren't asking rhetorically out into the ether — their business teams are hearing it, probably once a week at least.
Allow me to answer the question with a quick but relevant anecdotal aside. All around me I see people choosing to go into business for themselves rather than get a job at a corporation. In addition to the difficulty of finding a job opening in the first place, they know that we no longer live in a world where you work for 40 years and automatically become a company man/woman with a fat retirement package and full benefits. So I see many people making the smart move to control their own destiny and start their own small business. They know they can no longer rely on the corporations for sustainability.
The same exact thing is happening in music. Musicians and their business teams are realizing they need to aggressively pursue their own small businesses, no longer able to rely on the old methods of making money. They are taking matters into their own hands and taking full responsibility for their own success or failure.
I realize this may be more abstract of an answer than you were expecting. I'm telling you the way to make money in Free Culture is to look outside labels, publishing and performing/mechanical rights, but not giving any specifics as to what those outside sources are.
The Future of Music Coalition's recent landmark study on Artist Revenue Streams is the best place to start looking for specific money sources. It identifies 42 discrete revenue streams that musicians and their business teams can draw upon. Granted, a bunch of them have to do with labels, publishing or PROs, but plenty don't. The short, specific answer would be to comb this list for those exceptions — particularly those under the headers 'Brand-Related Revenue' and 'Fan, Corporate and Foundation Funding'.
I have a marketing background, so I'm keen on thinking of everything as a "marketing funnel". Basically, picture a funnel where the wide end represents casual interest in your band, and the nozzle is where true fans pass through with their money. Somewhere in the middle are your Facebook and other social media followers.
Free or near-free music represents the widest, cheapest funnel entry possible. In fact, it no longer becomes about marketing music in the traditional sense of manufacturing popularity. By democratizing music discovery, small music businesses have a shot at eking out a modest living. (If that's at the expense of R Kelly having to take a taxi instead of a limo, so be it.)
Social media provides a filter for the funnel to catch and keep people's attention. Looked at in purely capitalist terms, following a band on a social network or app is akin to saying, "I would consider spending money on this band or a product affiliated with its music".
If you're going to push fans into the money-making nozzle of the funnel, this is where you begin. Not somehow interacting with your online following, especially when it's in the three- or four-figure range, is like opening a retail store and not staffing it. This is where the concept of "band as brand" becomes critical. If that whole idea makes you want to puke, well, you won't be puking your way to the bank. Besides, that's what managers are for.
Now that you've pulled your fans to the edge of spending money on your band, it's time to push them over. This is where the formula for making money as a musician is super-easy to understand. Getting them to a live show to buy a T-shirt is your goal now. Clearly this will not add up to rock and roll riches, but will provide the cash-on-hand you need to run the business of your band. The second this basic revenue stream dries up, so does your business. This was true before Free Culture and still is.
Now, give the fans what they truly want: The ability to directly support you, and feel part and parcel toward your success. Patronage through crowd funding and other inventive means is the new label deal — a deal with your fans who are excited to know their money is going "directly to the cause". They can see their money paying off in front of their eyes through behind-the-scenes updates leading up to the launch of the product they backed. It truly is one of the most exciting things happening on the Internet and if you're not privy or convinced, read my recent article Top 3 Reasons Musicians are Scared of Crowd Funding and Why They Should Get Over It.
If that's not specific enough for you, I'll give you one more. It may be the least specific idea in and of itself, but from it you can draw many specific streams of revenue. My red-letter advice to musicians trying to make a living in a time of ubiquitous, free access to music…
Make something scarce.
Rather, make anything scarce — it doesn't matter. Make limited edition vinyl. Make original artwork. Do you have a contingent of golf fans in your audience? Make custom golf balls. Make leather dog collars with your band name. Make a custom ringtone on commission. The only thing it takes is imagination to make something scarce — something sorely in short supply. But something tells me this movement to take back culture from the subjugation of industry and oppressive intellectual property law could mean we've got a lot more imagination to spare — and that's a good thing.
Not incidentally, the same idea of scarcity that applies to your business applies to your music itself. The new scarcity in music is not about how many copies are made available — infinite copies have reached near-zero distribution costs on the Internet. The new scarcity in music is, "how awesome is it?"
We have our whole lives to struggle to make a living, but life is too short not to be awesome.
And remember, true musicians don't make music to make money. We continue to rock whether it pays the bills or not.