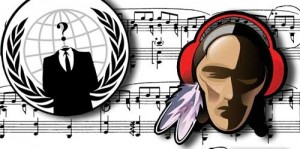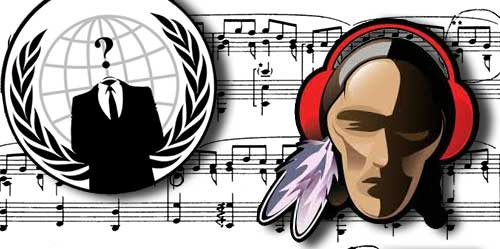 Anonymous announced today (in another silly voice-garbled video with the typical grammatical errors) the shady but righteous group has built a prototype of the "Anontune" digital music service. It's based a simple idea: there is a ton of freely streaming music on the internet spread out across YouTube, Soundcloud, Grooveshark, Bandcamp, Last.fm and hundreds of other sites. Anontunes seeks to aggregate all of these sources into a single interface that can search and locate these streaming files with the ease and elegance of iTunes.
The interesting thing is, such a service has existed for months, and it's called Tomahawk. Just a couple months ago, Wired magazine called it the "Most Important Music App Nobody's Talking About".
Tomahawk is an open-source hacker project, just like Anontunes. It pulls streaming music from multiple sources. And it manages to do all this in a slick iTunes-esque software client that features social integration. The code and API are well-documented and there are already apps being built on the platform.
The Anontune white paper brings up a number of important ethical points concerning why digital music should be freely accessible. I'm excited to see Anonymous join the fray — the are fighting the good fight as Davids against the Goliath-run corporate oligarchy. And to give them credit — Anontunes has a pretty cool research agenda in addition to its media consolidation goals. The idea of using a 'global jukebox' to data mine peoples listening and discovery habits could drive digital music consumption through the roof. But the streaming music aggregator — I've heard it before, through my speakers, running Tomahawk.
Tomahawk has the polish of Limewire in its prime — well put-together but still not child's play. Anontunes is so rough around the edges I don't think anyone but other hackers are gonna bother. There's another expected and familiar Limewire-esque problem: the catalog is polarized between widely available popular music and obscure stuff you've never heard of. And there are bugs aplenty, particularly because the technologies they're aggregating content from are always changing.
The RIAA may have their claws deep enough in digital music to control the global jukebox through Spotify and other officially licensed services, but give Tomahawk and Anontune a few years and you'll once again be hearing about grandmas having to settle with the major label music cartel for $25,000 because their grandson listened to an American Idol single on her computer.